Earn 26 Florida

Acupuncture

CEUs!




21 General and 5 Biomedicine




(Course tracking #20-925765)
Are you looking to get better clinical
results by integrating Oriental Food Therapy into your practice?

Join us in Costa Rica to learn a step-by-step process that you can immediately implement while creating an additional revenue stream in your business.
We are so glad that you are here because we have designed an incredibly revitalizing, rejuvenating, and healing Oriental Food Therapy Conference in a pristine and secluded location in one of the world's Blue Zones, Costa Rica! Keep reading to find out why this is an "Ultimate Healing and Learning Experience" that makes this 6-day conference unlike any other.
The Fire Diet
Healing System
Oriental Food Therapy is an ancient system of returning balance to the body. Many of the ancient physicians, such as Sun Si Miao, have stated that food and diet were the first methods to treat patients and that acupuncture and herbs should only be used if food and diet didn't work.
The past physicians left us a complete system to use. Through my studies and research, I found that by using body typing to understand each individual based on philosophies of TCM such as yin yang, 5 elements, and 8 principles have helped out significantly when treating patients. Food is categorized based on season, temperature, flavor, channel, and organ entered. By learning these well, it is easy to come up with food prescriptions and recipes for the patients. And most importantly, how their current diet is contributing to their state of health.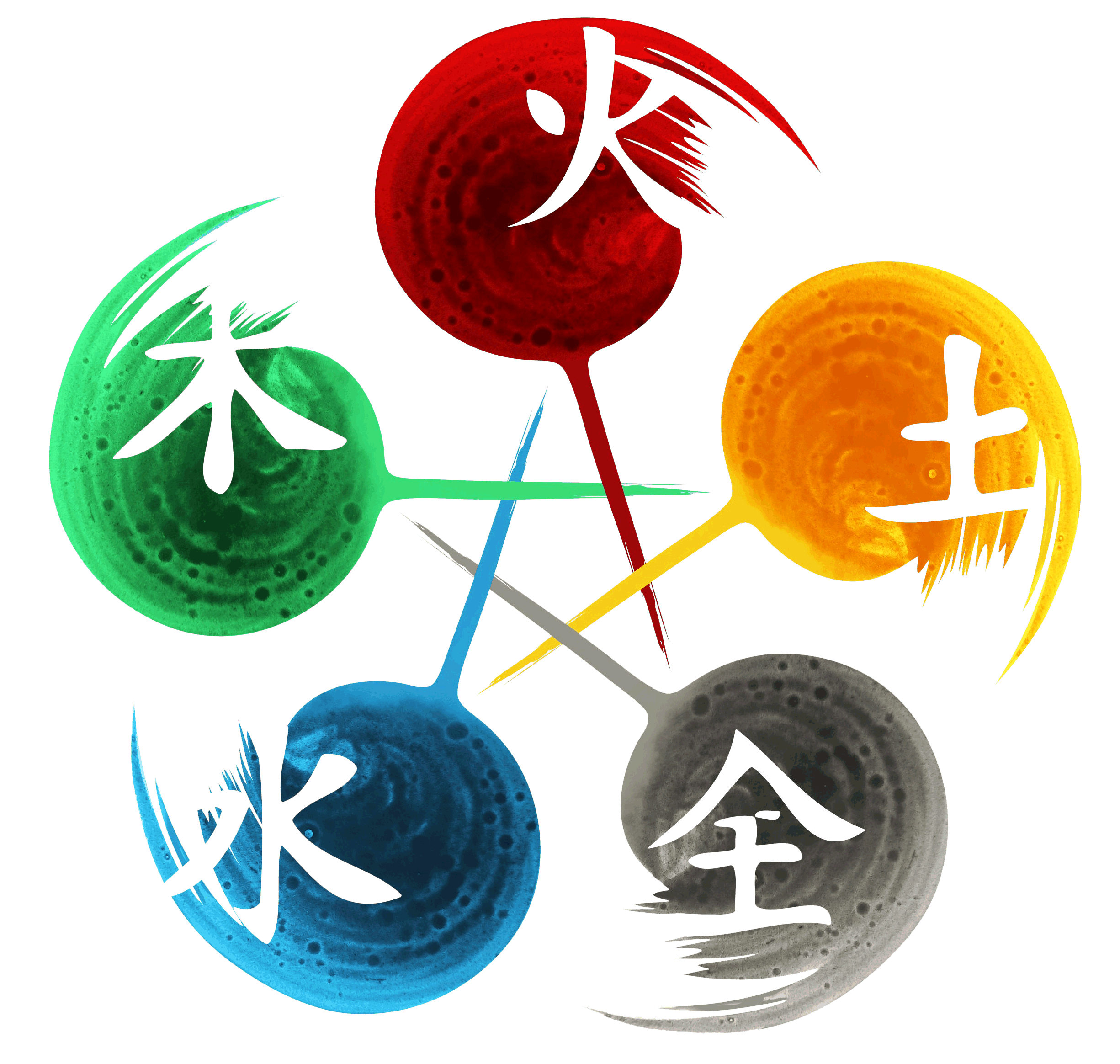 With a solid foundation, one may identify a body type and choose food to help create a balance within the body, thus returning an imbalance of yin and yang and 5 elements back to harmony.
Cooking methods that can change and influence the temperature of the food will be taught in detail in order to help create balance. Seasonal approaches to food therapy based on the Yellow Emperor's Canon of Medicine will be explained in detail to help synchronize with the corresponding season, color, element and organs in order to create a larger harmony based on seasonal balance.
With Oriental food therapy foundations, body typing, food qualities and seasonal balance, one will be able to identify each individual and help create yin yang and 5 element balance with foods characters and qualities.
​
For the past 15 years, I have incorporated Chinese food therapy into my practice with beautiful insight and benefit to countless patients. For over a decade, I have researched and studied with many masters regarding food therapy, studied Tibetan Medicine, Ayurvedic Medicine, Functional Medicine, and also modern research regarding the microbiome. I eat my medicine daily as food and consider it my first line of health maintenance and prevention.
I am excited to share what I have learned and have put together. I have taught acupuncturists, patients, and those with an affinity to using Oriental wisdom to return and maintain health to their bodies. I refer to the collection of what I learned as the "Fire Diet" because the Digestive Fire is the most important aspect to help maintain super health. A robust digestive fire is equivalent to an ideal microbiome or a supreme earth element in Chinese medicine. It is in the center that everything is attached and that everything springs from. Although, what I teach is a combination of Chinese, Tibetan, Ayurvedic, and functional medicine, it is just food therapy. Join me as we travel to a blue zone, where people live simply, eat well and food is still real. Not only will you get all your credits, but more importantly you will have a chance to upgrade your patients' health by seeing the bigger picture when it comes to understanding how to make an ultimate balance within their bodies."
​
See you in Costa Rica,
Dr. Justin Fontanini DOM, AP
​
8:00am -12:00pm
Foundations of Oriental Food Therapy. Synergy between the Earth Element and Microbiome. And, cosmology in relation to food and meridians
​
​
12:00pm - 2:30pm
Lunch and free time to visit Los Lagos Hot Springs
​
3:00pm-6:00pm
Food in relation to the 7 body tissues based on Tibetan and Ayurvedic Medicine.
​
8:00am-12:30pm
The 6 body types of Chinese Medicine. Food therapy to balance the body types.
Introduction to clinic paperwork/group practice)
​
12:30pm - 2:30pm
Lunch/Relax
2:30pm - 5:30pm
Organic Permaculture and Sustainable Farm Tour
9:00am - 12:00pm
Optional Activity: Restorative Therapeutic Hot Springs field trip with dinner

​
12:00pm - 2:00pm
Lunch/Relax

2:00pm - 6:00pm
Using food therapeutically based on: temperature, flavors, and channels entered
(group practice)
8:00 - 12:00pm
Microbiome, Pyschobiotics, Glutathione, Telomeres/Telomerase, Advanced Glycation end products, and IGF-1.
​
12:00pm - 2:00pm
Lunch/Relax

2:00pm - 5:30pm
Cacao (chocolate) and Coffee Farm Tour
8:00am -12:00pm
Environmental and Seasonal Energetics
Food categories, and cooking methods

12:00pm - 2:00pm
Lunch/Relax

2:00pm
Optional Activity: Waterfall and rainforest hike
8:00am -12:00pm
3 treasures of the Body: Jing, Qi, and Shen in relation to self, patient development, and healthy longevity
12:00pm - 2:30pm Lunch/Relax
2:30pm-6:00pm
Optional Activity: Restorative Therapeutic Hot Springs field trip to a famous world-class resort
6:30pm
Certificate presentation and closing remarks at an organic farm with a farm-to-table dinner.
"I'am very passionate about eating and healing naturally. Using herbs, oils, acupuncture and everything in between is very important to me. One of my health issue that i have always struggled with is body pain and emptying the bowls. Treatments were futile. When I learned about the "FIRE DIET HEALING SYSTEM " that Dr. Justin and Claudia Fontanini were offering and listening to Dr. Justin explaining the program with such a passion, I decided to dive in.




The program educated me on identifying not only my body type yet, how to clear any disorder, what type of food choices should I buy, how to cook it and use the correct herbs for seasoning in order to consume not only the food but how it will heal me and come to the point of a well balanced body. Personally, I'm seeing a lot of changes in all levels as a human being.This is a lifetime educational program that is worth it.




I'll always be grateful for the opportunity given to all for such knowledge.



Z. Zayas
The Retreat is definitely near the top of my "Grateful List" for 2021! You provided well-organized, non-stop adventures that stretched my imagination as well as my physical capacity. I really enjoyed being able to visit so many beautiful places in one week and the modern, air-conditioned buses you provided made it so comfortable. Thanks for an amazing time and for your sensitivity in caring for any special needs I had on the trip. You two are the Best!
B. Nothingham
​
The Fire Diet Program has changed my life in so many fundamental ways. I don't think I realized at the beginning of the class, how much I would learn, not only about myself, but about everyone I encounter in my life. It has changed the way I look at my world and the people in it.



I have always been a hot natured person, even as a child. As I've gotten older, and made the wrong choices with my diet, it has gotten more intense, to the point I could not enjoy life, especially in the hot and humid environment of Florida. As I've learned the principles and concepts of the Fire Diet, I've learned to make better choices to heal my body and prevent illness. The knowledge I've gained is
priceless.



K. Hollingsworth
Thank you 🙏 Justin and Claudia for this amazing trip and everything you have done. Because of you I have found more home land that I fell in love with 😍, learning all the wisdom, Taichi, qigong and exploring the land of opportunities. ...Thank you, each and every one of you in the group, we had such a wonderful journey together. May we all keep the fresh clean air and the rain, the waterfalls, the volcano, the stunning flowers 💐 with us here. ♥️♥️ 🌿😍🌋😍🍝🧘‍♀️.
K. Do
​