Oriental Food Therapy Conference in Costa Rica (May 20th - 25th)
ORIENTAL FOOD THERAPY CONFERENCE
La Fortuna - Costa Rica
May 20th - 25th, 2023
Earn 26 Florida

Acupuncture

CEUs!




21 General and 5 Biomedicine




(Course tracking #20-925765)
Are you looking to get better clinical
results by integrating Oriental Food Therapy into your practice?

Join us in Costa Rica to learn a step-by-step process that you can immediately implement while creating an additional revenue stream in your business.
We are so glad that you are here because we have designed an incredibly revitalizing, rejuvenating, and healing Oriental Food Therapy Conference in a pristine and secluded location in one of the world's Blue Zones, Costa Rica! Keep reading to find out why this is an "Ultimate Healing and Learning Experience" that makes this 6-day conference unlike any other.
Nearly 6 years ago, after working with thousands of patients at our Acupuncture clinic and observing how they are experiencing many health problems, we realized that the current fast-paced, immediate gratification, and tech-oriented lifestyle we live in, is becoming a huge contributing factor to the poor health of industrialized countries. We also felt stressed, overwhelmed, and fatigued carrying that type of lifestyle. It was then that we decided to embark on a journey to find a place where we could recharge our mind, body, and spirit in a way we never experienced before.
​
We visited many places such such as the Blue Ridge
Mountains, Rocky Mountains, Ojo Caliente in New Mexico, and throughout out Peru, but it was not until we landed at a very special spot in the rain forest of Costa Rica that we realized we found what we were looking for. This was it, the first time we came back home feeling a sense of well-being we had not felt before. This caused us to return just 3 months later for another experience. Upon returning we immediately started brainstorming how others could benefit from the amazing gifts this place has to offer and so we created our first Conscious Mind Mastery Retreat experience in March 2020. Since that first visit we have been back 9 times and of those have hosted 5 healing retreats.
It has been our life's work to understand what the body needs to experience profound healing. Since 2005 when we started practicing, we immediately realized that food is a crucial pillar to super health. Seeing patients' health and evaluating their lifestyle, diet, habits, and emotions we found food choices and diet to be less than ideal. After treating thousands of patients we concluded this to limit people's full return to vital health. For over 15 years we have used food and diet to transform people's health. After studying with many masters, continuous research, and studying Tibetan, Ayurvedic, and Chinese food therapy we have created a 9-step system to use food as a therapy based on body types.





After teaching this system to acupuncturists and patients, we have combined the best of two worlds, the wisdom of oriental food therapy and the best of our Costa Rican healing retreats. We have created a once-in-a-lifetime opportunity to learn the whole oriental food therapy system while immersing yourself in one of the world's blue zones, right here in Costa Rica.
Ultimate Healing and Learning Experience:
Exclusive Conference Location:
Our conference is held at our favorite healing hot springs resort, Los Lagos Hotel and Spa. This is where we bring all of our healing retreat participants. Los Lagos has one of the only conference rooms in La Fortuna. It is a world-class resort with some of the most exotic hot springs on the planet. With views of the volcano from within the rainforest, your mind will elevate as you breathe some of the cleanest air full of oxygen and negative ions making it ideal not only for your health but also for qi gong breathing exercises.
Permaculture, Sustainability , and Organic Farming
View over 100 different medicinal plants and trees, which are maintained with strict organic techniques, and taste fresh-picked vegetables, exotic fruit, and herbs. Culminating with a traditional Costa Rican homemade meal from the finest and freshest farm-to-table ingredients picked that day. This will delight all your senses.
Rejuvenating Hot Springs
Experience the ancient healing benefits of balneology. As you bathe and relax in these healing waters, located within tropical forest vegetation, your body will absorb high levels of negative ions and minerals that promote health and longevity, while detoxing and lowering your stress hormone, cortisol. Soaking in hot springs may provide pain relief, clearing your skin, and cleansing your body.
Chocolate and Coffee Tour
Visit our friend's farm, located 10 minutes from our premises. Enjoy seeing how cacao is grown while learning about its benefits and history. Let your taste buds excite as you sample and taste a variety of chocolates, including an ancient Aztek cacao drink. Have fun crafting your mix of chocolate with traditional spices and flavors of Costa Rica. You will also learn how coffee is grown, harvested and traded. You will see all stages of coffee production from planting to the roasting process and sample several brewing styles from around the world.
La Fortuna Waterfall
One of the largest waterfalls in the whole area is located just 15 minutes from where you will stay. The crystalline water of the Arenal River tumbles from a height of 70–75 meters over a cliff to form this beautiful waterfall. You will be amazed by the beauty nature provides: birds, monkeys, orchids and high concentrations of pure raw oxygen and negative ions that will elevate your senses and open your heart. The waterfall produces an amazing 5,000+ negative ions per cubic centimeter. Negative ions can restore your health at a cellular level and also boost your immune system.
Boost your Qi while learning:
It is when you submerge your body in the pristine rainforest, healing hot springs, and breathtaking waterfalls, that nature delivers the healing you are looking for at its best. This is a synergistic transformation from immersing yourself in a place with the highest amount of negative ions, oxygen, and phytoncides that allows your body to create maximum resilience.
If you are ready to learn an effective food therapy system in one of the world's blue zones while having fun, this is for you!
The Fire Diet
Healing System
Oriental Food Therapy is an ancient system of returning balance to the body. Many of the ancient physicians, such as Sun Si Miao, have stated that food and diet were the first methods to treat patients and that acupuncture and herbs should only be used if food and diet didn't work.
The past physicians left us a complete system to use. Through my studies and research, I found that by using body typing to understand each individual based on philosophies of TCM such as yin yang, 5 elements, and 8 principles have helped out significantly when treating patients. Food is categorized based on season, temperature, flavor, channel, and organ entered. By learning these well, it is easy to come up with food prescriptions and recipes for the patients. And most importantly, how their current diet is contributing to their state of health.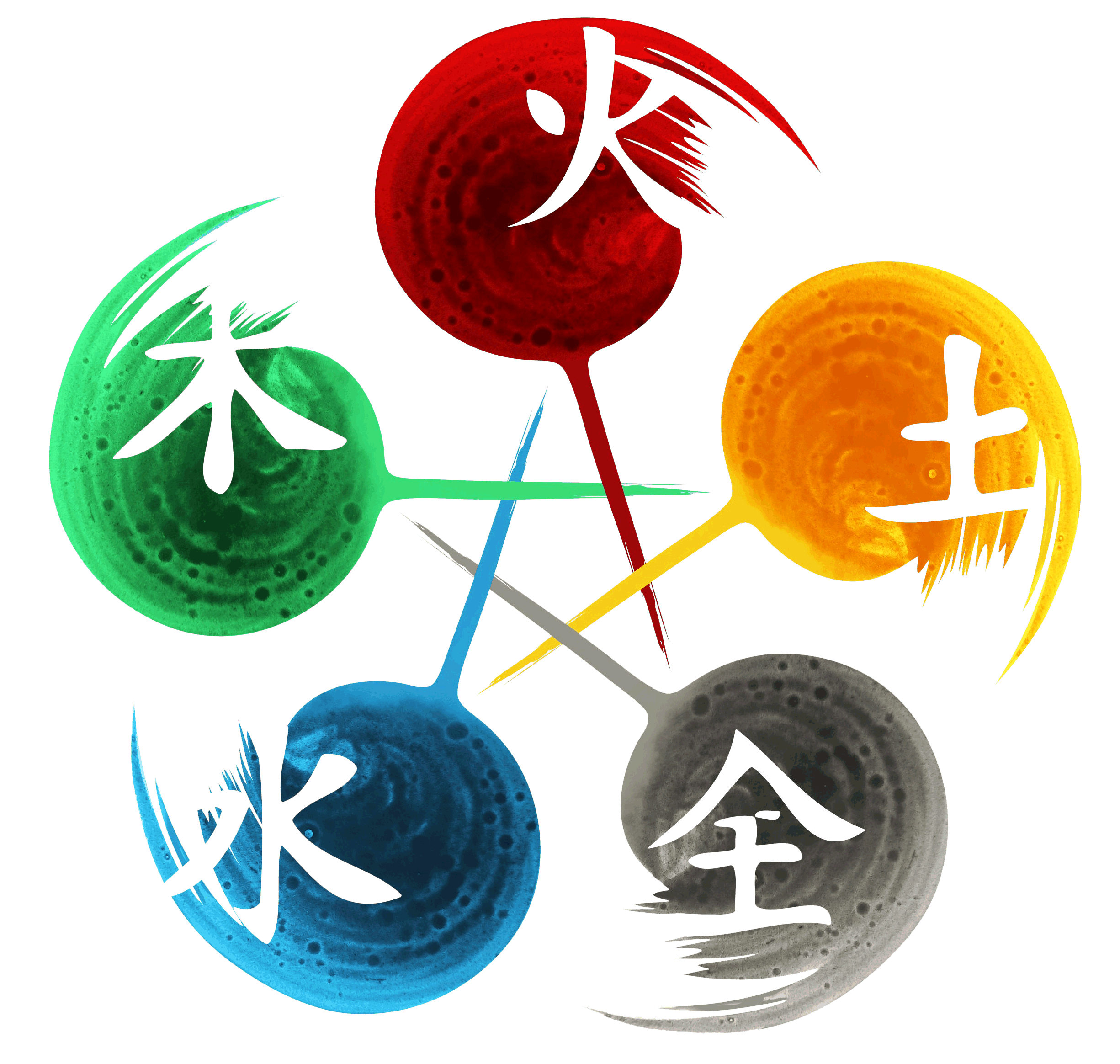 With a solid foundation, one may identify a body type and choose food to help create a balance within the body, thus returning an imbalance of yin and yang and 5 elements back to harmony.
Cooking methods that can change and influence the temperature of the food will be taught in detail in order to help create balance. Seasonal approaches to food therapy based on the Yellow Emperor's Canon of Medicine will be explained in detail to help synchronize with the corresponding season, color, element and organs in order to create a larger harmony based on seasonal balance.
With Oriental food therapy foundations, body typing, food qualities and seasonal balance, one will be able to identify each individual and help create yin yang and 5 element balance with foods characters and qualities.
​
For the past 15 years, I have incorporated Chinese food therapy into my practice with beautiful insight and benefit to countless patients. For over a decade, I have researched and studied with many masters regarding food therapy, studied Tibetan Medicine, Ayurvedic Medicine, Functional Medicine, and also modern research regarding the microbiome. I eat my medicine daily as food and consider it my first line of health maintenance and prevention.
I am excited to share what I have learned and have put together. I have taught acupuncturists, patients, and those with an affinity to using Oriental wisdom to return and maintain health to their bodies. I refer to the collection of what I learned as the "Fire Diet" because the Digestive Fire is the most important aspect to help maintain super health. A robust digestive fire is equivalent to an ideal microbiome or a supreme earth element in Chinese medicine. It is in the center that everything is attached and that everything springs from. Although, what I teach is a combination of Chinese, Tibetan, Ayurvedic, and functional medicine, it is just food therapy. Join me as we travel to a blue zone, where people live simply, eat well and food is still real. Not only will you get all your credits, but more importantly you will have a chance to upgrade your patients' health by seeing the bigger picture when it comes to understanding how to make an ultimate balance within their bodies."
​
See you in Costa Rica,
Dr. Justin Fontanini DOM, AP
​
Justin Fontanini, DOM, AP
​
Justin Fontanini has practiced Chinese Medicine in Florida for the past 17 years and has given over 45,000 acupuncture treatments. He is a Doctor of Oriental Medicine and Acupuncture Physician licensed in the state of Florida. He is also a registered herbalist with the National Certification Commission for Acupuncture and Oriental Medicine.
Justin has a podcast named "The Health Connection" where he teaches various subjects about health and the integration of both Chinese and Western Medicine. He has presented at many live events in Florida for the past 17 years. Some of the topics included Chinese Medicine, healing and benefiting from herbs, healing with Chinese Food Therapy, application of essential oils, the power of the mind, Law of Attraction, self-acupressure, spring detoxification, acid/alkaline ph-balance, Tai Chi, Qigong, and different meditations. He has practiced Tai Chi, Qi Gong, and Meditation for over 20 years and has studied with many masters of these arts in both the USA and in China. He has been invited by various groups in Florida to perform Tai Chi at Chinese New Year events, Spring Festival events, and Chinese Dragon Boat festivals, among others.
Justin was invited to teach at the World Auricular Medicine Conference in Taipei Taiwan to some of the top Auricular Medicine practitioners in the world. He maintains a busy practice and has treated people from most cultures of the world with many ethnic backgrounds. He enjoys working with like minded and health oriented individuals.
Justin integrates both western and Chinese medicine and has bridged the gap between both ancient Chinese philosophy and modern science. This takes the ancient medical science and looks at it with a modern standpoint using the most cutting edge research.
​
26 CEU's - 21 General and 5 Biomedicine

Transportation from SJO Airport to La Fortuna on 05/19. Please select your arrival time no later than 1:30pm

Permaculture and sustainability farm guided tour (transportation included)

Chocolate and coffee farm guided tour (transportation included)

Closing dinner with a certificate presentation
Early bird - individual registration: $1,280
Early bird - two people registration: $1,130 each
Early bird - group rate (three or more people): Call 813-531-4900 for pricing
Early bird ends March 24th, 2023
​
Regular - individual registration: $1,530
Regular - two people registration: $1,380 each
Regular cost applies after March 24th
​
We accept checks and credit cards. If you wish to pay with your credit card there is a 2.5% processing fee.
​
Refund policy: Full refund if canceled by April 20th. 50% refund if canceled by May 5th. No refund if cancel after May 15th.
​
Be sure to check your passport's expiration date. If you need to renew it, be sure to do it right away to ensure
receiving it before your travel date.
​
THE ​PROGRAM DOES NOT INCLUDE
Airfare to and from Costa Rica.

Lodging and meals.

Book your room with a special group rate (call us at 813-531-4900 for details).

Come a day early or depart a day later and enjoy more time at the beautiful Los Lagos Hot Springs Resort (discounted rate offered pre- & post-event based on availability).

All reservations need to be made by April 1st, 2023 to receive the group rate. Reservations past April 1st, 2023 at the Hotel's prevailing rates are based only on availability.

Transportation from La Fortuna to SJO Airport on 05/26. Fee $30. Please select your departing time no earlier than 12pm.

Optional group activities: Other hot springs and La Fortuna Waterfall hike field trips. Ask for a flyer with the cost and a detailed description of optional activities.

Individual activities and on-site amenities: zip lining, horseback riding, spa services, etc.

Charges for personal services (i.e. laundry, drinks, telephone calls, personal clothing)

Gratuities to tour guides, bus drivers, waiters, and the host of where we are staying.

Any item that is not specified as being included.

These are no longer required: COVID Travel Insurance and a negative Covid-19 viral test to get back to the US. See info @ https://cr.usembassy.gov/covid-19-information/
8:00am -12:00pm
Foundations of Oriental Food Therapy. Synergy between the Earth Element and Microbiome. And, cosmology in relation to food and meridians
​
​
12:00pm - 2:30pm
Lunch and free time to visit Los Lagos Hot Springs
​
3:00pm-6:00pm
Food in relation to the 7 body tissues based on Tibetan and Ayurvedic Medicine.
​
8:00am-12:30pm
The 6 body types of Chinese Medicine. Food therapy to balance the body types.
Introduction to clinic paperwork/group practice)
​
12:30pm - 2:30pm
Lunch/Relax
2:30pm - 5:30pm
Organic Permaculture and Sustainable Farm Tour
9:00am - 12:00pm
Optional Activity: Restorative Therapeutic Hot Springs field trip with dinner

​
12:00pm - 2:00pm
Lunch/Relax

2:00pm - 6:00pm
Using food therapeutically based on: temperature, flavors, and channels entered
(group practice)